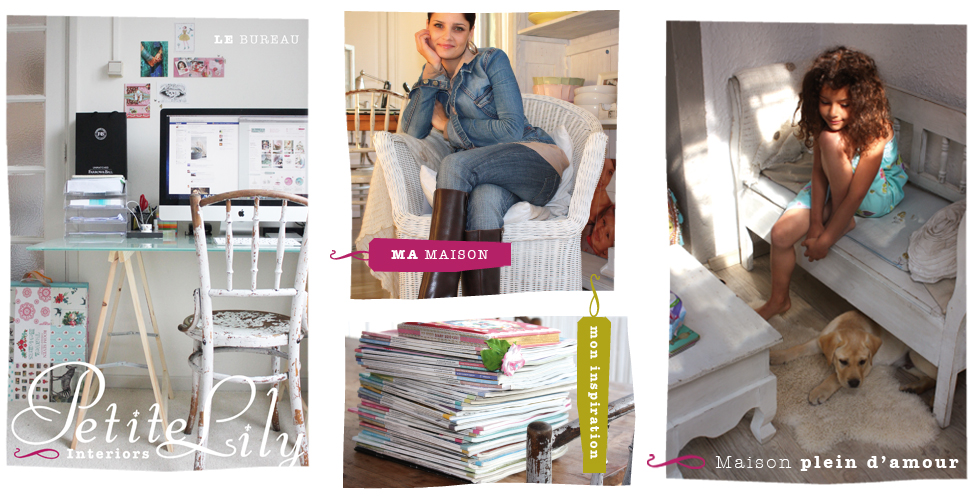 Who is Petite Lily?
Petite Lily Interiors is an online concept store focused on Scandinavian-Ethnic, Industrial and Vintage interior decoration. The driving force behind Petite Lily Interiors is a dynamic team of professionals who all have one thing in common: A great passion for interior design!

The company was founded in 2013 in the Netherlands. Today the logistics department of Petite Lily Interiors is based in France and the marketing, sales and product management department are located in Spain, Barcelona.

Even though trends are moving fast, Petite Lily Interiors is focused on staying true to it´s essence. Petite Lily Interiors strives to inspire, advice and offer a handpicked collection with authentic and honest furniture and decoration products that can be mixed and matched to achieve a personal style.

Trend spotting can be considered the heartbeat of the company. A constant search for the new, the spectacular and the original. Every week our team is analysing hundreds of interior decoration images on social media canals and interior decoration blogs by some of the best specialist in the industry, from around the world.

The Petite Lily Interiors collection is based on the trends personally spotted. Compare it with street style; trends and styles that you can only spot in the street, instead of following what is presented at the big fairs and in brand catalogues. Petite Lily Interiors does both, but prefers the street style, as it is more real, raw and original.

Get inspired by our Lookbook, Facebook or Instagram and start styling your home like a pro! 

Philosophy & History Petite Lily Interiors

Travel, meet new people and create a beautiful place wherever you are! This is the philosophy behind Petite Lily Interiors.

Everywhere you go, everyone you meet, every impulse you receive, it leaves a memory behind which becomes part of who you are and how you see the world. And there is no better place than your home to reflect all those beautiful memories. As Coco Chanel once said: "an interior is a natural reflection of the soul".

So this is what Ilona Reekers, founder of Petite Lily Interiors, decided to do. Travel, create beautiful memories and always find ways to reflect those memories in her interior. It could be a postal card, a dried flower or a branch found on the beach, but also a fantastic furniture treasure from far away.

From gathering personal items and creating a lovely family home, Ilona her passion grow into an inspiring company that is now run by co-founder Lou Maldji. The soul of the company remains exactly the same and all product management and marketing decisions are made with the personal involvement its founders.
Save
Save
Save
Save