Posted on
By Ilona Reekers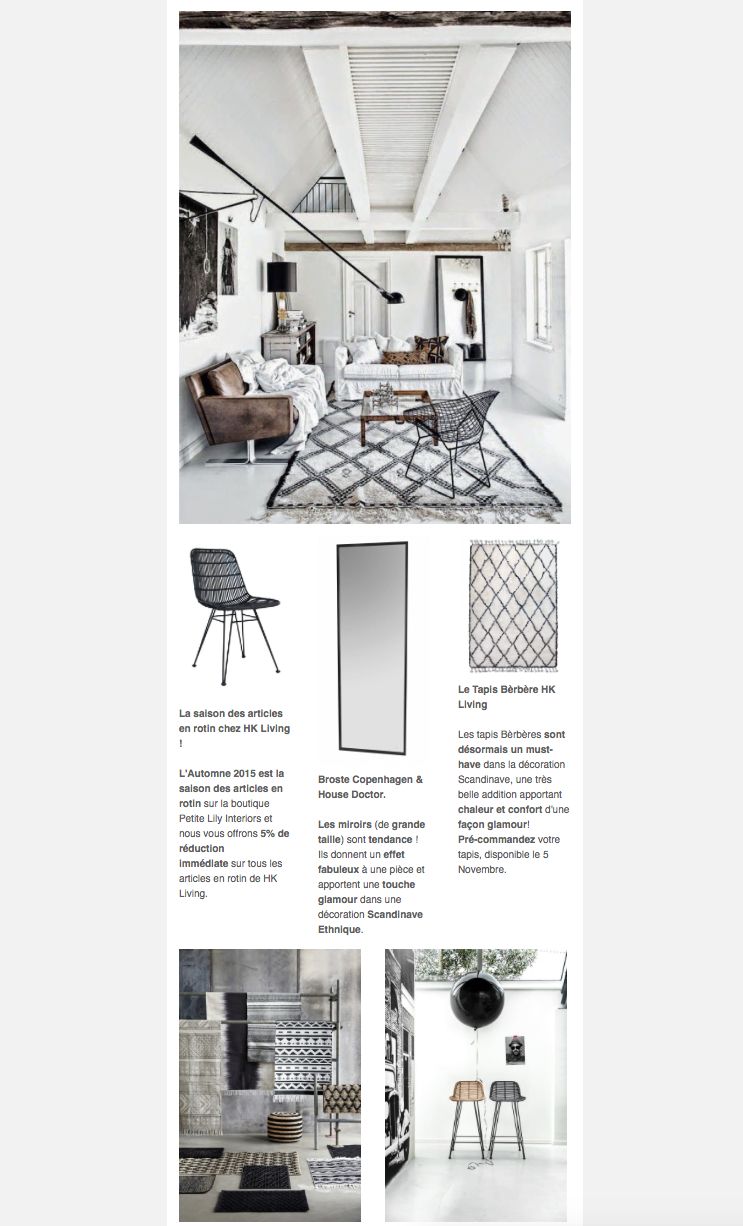 Inspiration : Black and White et Fibres Naturelles

Octobre est le mois idéal pour commencer à réchauffer votre maison. Il est temps de créer ou de recréer une atmosphère cosy qui nous prépare à l'Hiver qui pointera son petit nez dans quelques semaines! Le but de cette newsletter est de vous inspirer, de vous donner des idées que vous pouvez développer et modifier selon vos goûts personnels. Ici, le Black and White et les fibres naturelles se mélangent parfaitement dans une décoration sobre et rustique mise en place par le blog Suédois Myscandinavianhome.blogspot.se.

Découvrez notre Newsletter du mois d'Octobre 2015.

Si vous souhaitez vous inscrire à la newsletter, c'est par ici.